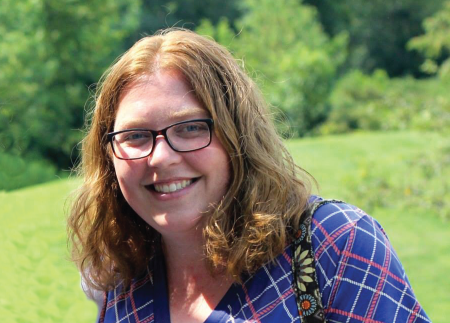 Abigail Hatch Nikolevski
Abigail is the newest team member to Salmon Creek Media and Marketing. She brings experience in the equine industry as well project management and online application development.
Abigail grew up in the agricultural town of Williamson, New York, where apple farming is a way of life. It is there that she started working with horses and building her passion for the equine industry. While growing up, Abigail competed on the open show circuit, as well as the Empire State Quarter Horse Association circuit in English, western, and halter classes. Abigail received many year-end awards and qualified for the NYATT team at the All American Quarter Horse Congress for three years, and the AQHA Youth World Show.
Abigail decided to pursue her education in the horse industry by obtaining her bachelor's degree in Equine Business & Management from the University of Findlay.  During her years in Findlay, Ohio, she worked as a groom in the standardbred racing industry and a farmhand for a local boarding facility. After college, Abigail moved to Massachusetts and worked as a barn manager for an appaloosa breeding and performance horses farm.
While her passion for horses did not waiver, Abigail wanted to obtain more business knowledge and started working for Paychex, Inc., an industry leader in payroll for small- to medium-sized businesses. Abigail soon found an opportunity working with online applications to help businesses with human resource and time/attendance tracking. Her roles included being an account manager, a trainer to new hires, and a trainer for clients via web conferencing and live presentations.
Abigail's most recent position is working as a Project Manager for online applications. Her role has allowed her to develop skills in requirements gathering, product development and management, marketing, training, and working with operational business managers to prepare for product launches.
She continues her involvement in the horse industry by riding ranch and cutting horses and is now ready to combine her knowledge of technology, business, and horses together.
Abigail brings the unique skill set of knowing many aspects of how equine and agricultural businesses are run as well as the new technology used to launch small businesses into the marketplace.