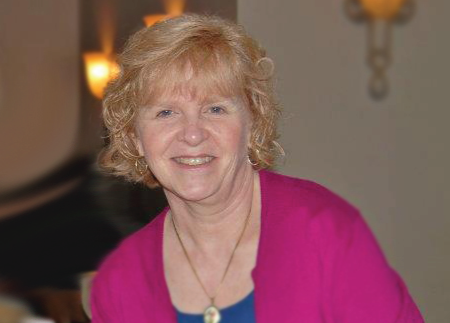 Laura Wayland-Smith Hatch
Laura is a solutions-focused marketing professional and award-winning publisher who has lived in Spain, Japan, and Mexico. During her residency in Japan, she worked as a Freelance Photographer and served as a Publicity Coordinator for several English-language organizations, including Tokyo's Children's Theatre.
For five years, she was a Partner in Horizons International, an international relocation firm that assisted expatriate employees with the challenges of moving families overseas. Her clients included Xerox Corporation, Eastman Kodak, Bausch & Lomb, Schlegel Corporation, and Oneida Limited, and she helped manage moves to Japan, Hong Kong, United Kingdom, Brazil, and Mexico.
For fourteen years, Laura worked for three printing trade associations—Gravure Association of America (GAA), the Flexographic Technical Association (FTA), and the Packaging and Label Gravure Association (PLGA Global)—as Director of Marketing and Communications (GAA), Editor of two trade publications (GAA & FTA), and Executive Director of two Educational Foundations (GAA & PLGA Global). She also served as a marketing consultant to PLGA Global managing their communication program. With the GAA, Laura developed a comprehensive sponsorship program that resulted in over $1.4 million in new revenue and with the FTA she served as a consultant in the development and design of marketing materials for their new Technical Educational Services Team (TEST) initiative that resulted in a $1 million sponsorship for the program.
In 1989, Laura founded Salmon Creek Publishing, which has matured into Salmon Creek Media & Marketing, a firm that provides customized marketing and social media services to a wide range of businesses and organizations.
In 2006, Laura launched GravurExchange (sold to PLGA Global in 2009) and FlexoGlobal. Using her extensive knowledge and international contacts in the printing industry, FlexoGlobal is now an internationally recognized Web-based information portal for the flexographic printing industry, averaging more than 4 million visitors a year, attracting readers with its up-to-date business and environmental news, technical papers, webinars, and more.
Over the course of her career, Laura has won 14 APEX Awards for Publication Excellence for magazine content and design, marketing materials, Web site content and design, and promotional presentations. Using her marketing and communications skills, she can help your company identify new opportunities and grow using today's marketing and social media tools.