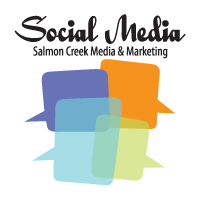 Can your customers find you in Social Media?
Taking advantage of the social media tools that are available today is the smart thing to do if you're a small business on a budget and a cost-effective way to reach thousands of customers and prospects.
A Focus research study found that "90% of B2B buyers prefer to consume information online." Web and Social Media sites are key business communication tools, providing everything from basic contact information to e-commerce storefronts to product information and promotions, and more.
View our "B2B Social Media - Getting Started" on SlideShare.
Comprehensive Social Media Management:
We work with you to:
Develop your Social Media Plan
Set up selected accounts
Create Social Media graphics (covers and avatars) for each account
Execute your Social Media Plan - Includes scheduling postings on all selected social media outlets
Periodically review results & update the Social Media Plan
e-Communications:
Do you have a new product, a great promotional program, or a special event to announce?
It's critical that your business stays in front of your customers. You need to communicate with them regularly, remind them of your value, and set yourself apart from the competition. From simple e-mails to e-newsletters that reflect your company/association brand, we can help you reach out to your customers and track who is opening and reading your messaging.